The 4th Annual AZ Santa Run Happens In Glendale, AZ This Saturday, 12/10!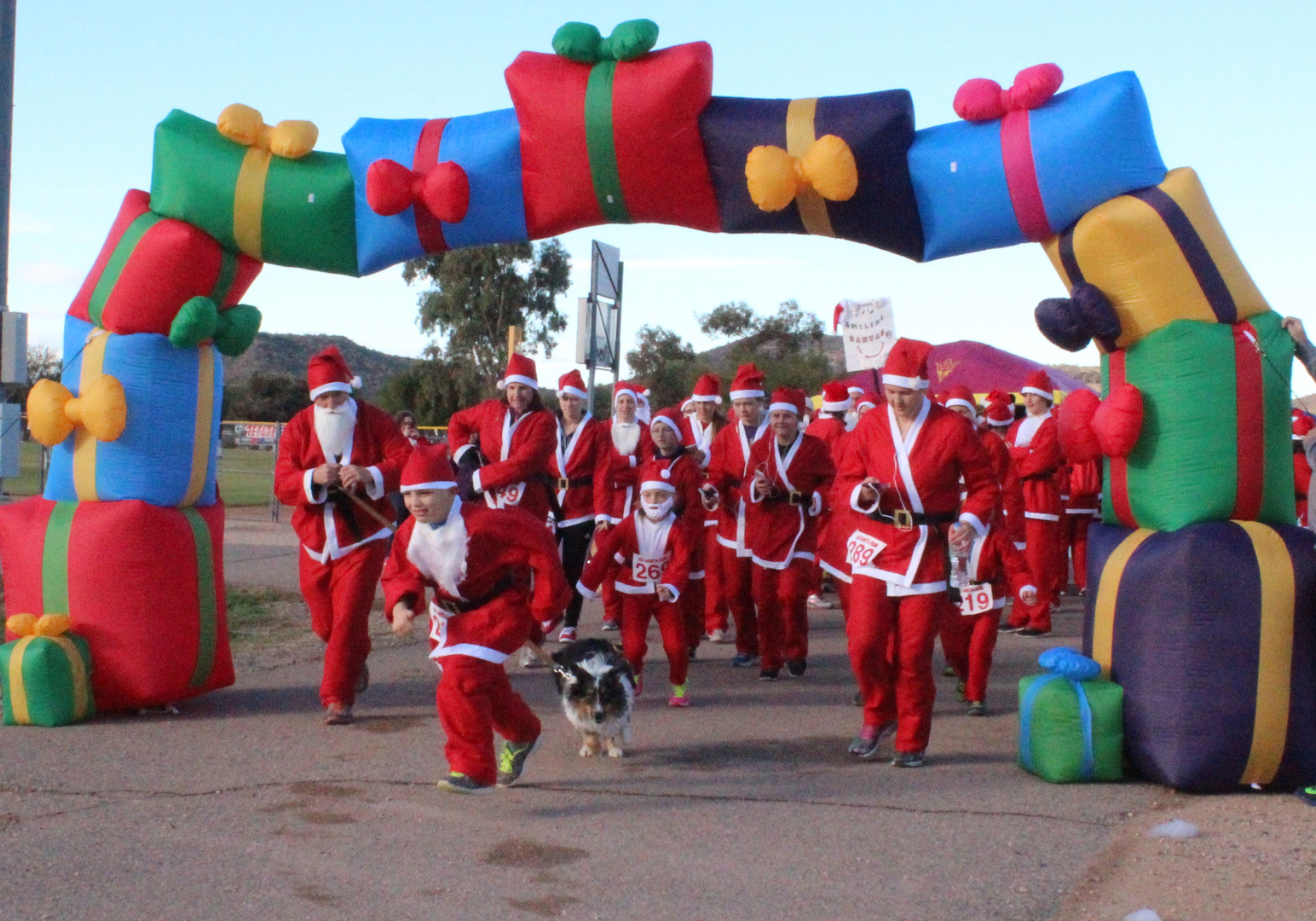 Want to experience being Santa's helper while competing in a global challenge right here in the Valley? Then come celebrate the 4th Annual AZ Santa Run on December 10, 2016 at 9am at the Victory Lane Sports Complex!

Run or walk a 5k/1 mile course as one of Santa's helpers by dressing like him on a developed trail within the confines of Victory Lane Sports Park and the surrounding Adobe Dam Regional Park. Jogging strollers or an off road wagon are recommended for the most comfort and safety if you plan to bring along children who won't be running or walking. And not only are you going to enjoy a fun run in a beautiful park, you'll also be participating in the World Santa Challenge competing against other U.S. cities like Las Vegas and Palms Springs to runners in Liverpool, England and Osaka, Japan!  

All registrations includes a "Swag Bag:" a nice sized, drawsting runner's backpack with full Santa suit, numbered race bib including fasteners and more goodies! Admission is $65.00 until Dec. 9 and $70.00 on the day of the event for adults while it's $35.00 for children. Dogs are welcomed for a $10.00 registration fee with their own swag bag and must be properly licensed and vaccinated.

Victory Lane Sports Complex is located at 22603 N 43rd Ave, Glendale, AZ. For more event information, please visit www.azsantarun.org.
The 4th Annual AZ Santa Run Happens In Glendale, AZ This Saturday, 12/10!